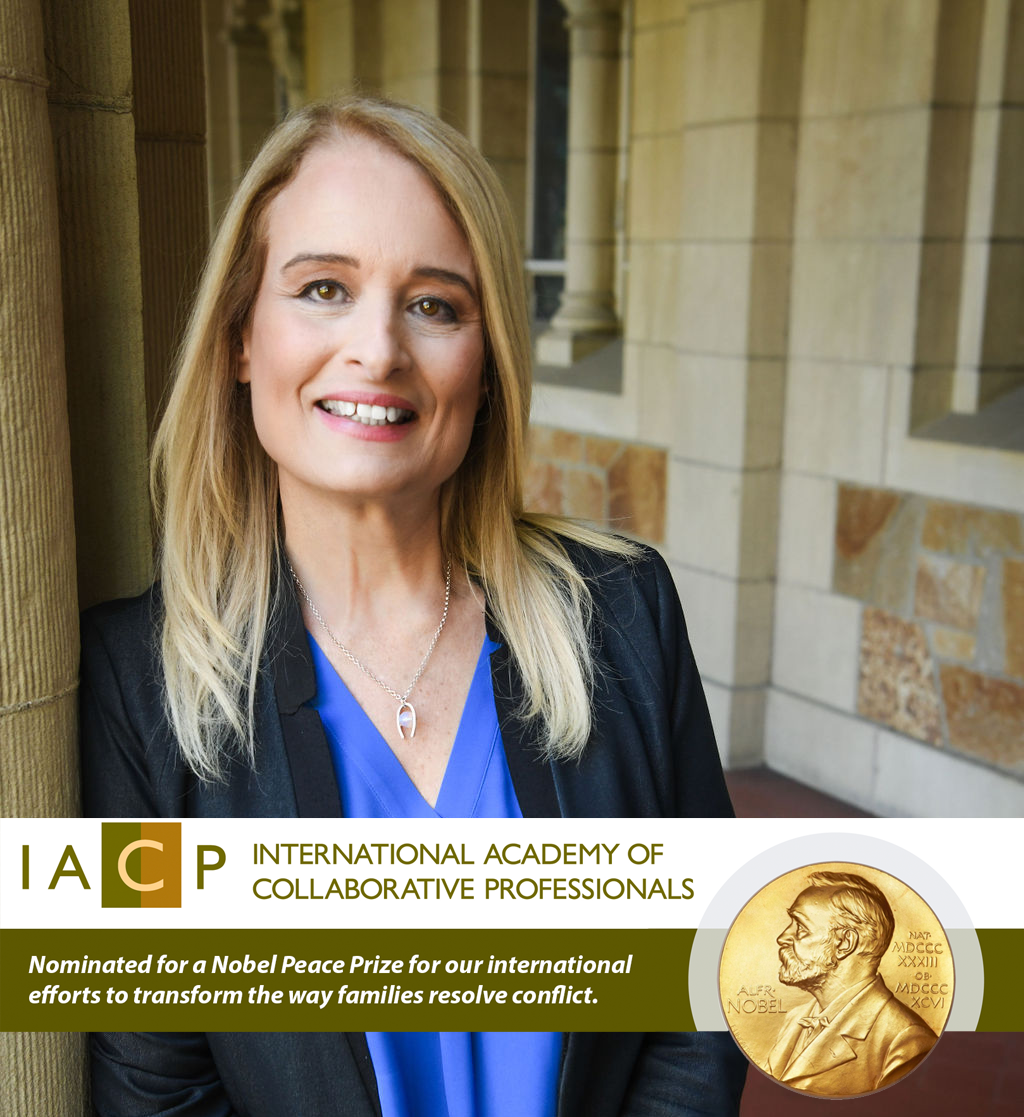 We are pleased to share the news that the International Academy of Collaborative Professionals (IACP) has has been nominated for a Nobel Peace Prize for their international efforts to transform the way families resolve conflict. Our Family Practice Partner Rena O'Connor is a proud member of the IACP, which promotes use of Collaborative Practice in family disputes.
Collaborative Practice is a unique and voluntary dispute resolution model which provides families the opportunity to reduce the negative impacts of separation by working cooperatively with teams of specially trained Collaborative legal, financial, and mental health professionals who educate, support, and guide couples to make their own lasting and respectful resolutions, without resorting to litigation or the intervention of judges, magistrates, or court personnel.
Get connected with Rena today to help solve your dispute through Collaborative Practice.