History of Corbally, Gartland and Rappleyea, LLP
– 1876
Firm was founded by John Hackett, James L. Williams, and Cyrenus P. Bordland as Hackett & Williams at 226 Union Street in Poughkeepsie, in what was known as Lawyers Row.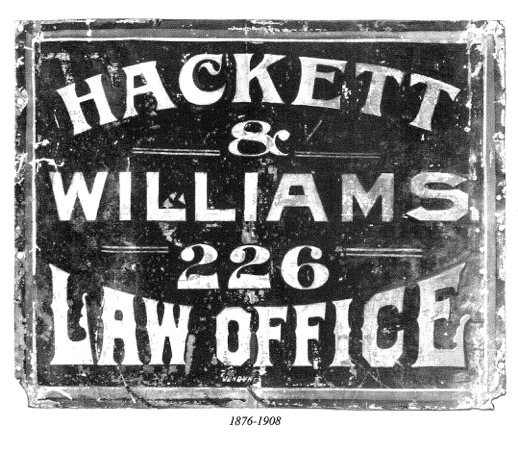 – 1912
Henry T. Hackett joined the firm. He served as President Franklin Delano Roosevelt's personal attorney and Executor of his Last Will and Testament
– 1914
Charles J. Corbally joined. He became a City Court Judge under Mayor George V.L. Spratt and served as a Trustee of the Poughkeepsie Savings Bank and a Director of the Farmers' and Manufacturers' National Bank.
– 1923
John Mulford Hackett, as a partner and state assemblyman, co-introduced state legislation which initiated the building of the Mid-Hudson Bridge
– 1939
John J. Gartland joined. He established and directed the James J. McCann Trust and oversaw many important community endeavors, including the reconstruction of the historic Bardavon Building, the development of Marist College, St. Francis Hospital and Our Lady of Lourdes High School and the construction of the Mid-Hudson Civic Center and McCann Ice Arena.
– 1951
Firm changes name to Corbally & Gartland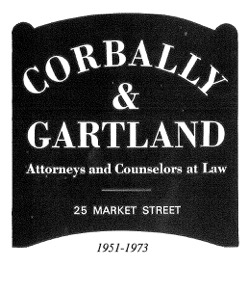 – 1952
Allan E. Rappleyea joined. He was a part of the Judge Adjutant General's Commission, U.S. Army Counsel, New York State Committee of Ethics and Guidance, and the Poughkeepsie Corporation Counsel.
Richard V. Corbally joined, thirty-eight years after his father.
– 1961
Firm moves to 25 Market Street in Poughkeepsie.
– 1973
Firm changes its name to Corbally, Gartland and Rappleyea.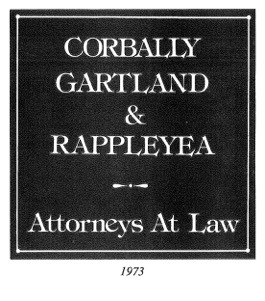 – 1979
Michael G. Gartland became Partner. Firm moves to 35 Market Street in the Bardavon Building.
– 1982
Paul O. Sullivan became Partner.
–1995
Firm opens a satellite office in Millbrook, NY
– 1999
Firm changes its name to Corbally, Gartland and Rappleyea, LLP
– 2000
Rena M. O'Connor became Partner.
– 2002
Allan B. Rappleyea became Partner.
– 2013
Patrick T. Gartland joined as Partner, nearly a century after his great grandfather, Charles J. Corbally.