Please join Corbally, Gartland and Rappleyea, LLP as we salute the many veterans who live and work alongside us here in the Hudson Valley Region.
Corbally, Gartland and Rappleyea, LLP has had the pleasure of employing many veterans throughout its long history. Presently, the firm takes great pride in recognizing in our ranks, Kyle C. Van De Water, Associate Attorney.
Kyle committed eight years on active duty and was honorably discharged in 2014.  Kyle served as a Judge Advocate Officer in the United States Army Judge Advocate General Corps (JAG), and in 2010-2011 he deployed to Afghanistan as part of the "Surge". He presently serves as Major in the United States Army Reserves, and is assigned as a Reservist JAG Officer to the Office of the Staff Judge Advocate at the United States Military Academy at West Point.
Kyle is quick to point out that although the climate has improved, veterans still represent a significant block of the unemployed. Kyle is passionate about the need for employers to recognize the value former military service members can provide across a wide range of skills.
Kyle's legal practice focuses primarily on litigation, representing both individuals and businesses as they navigate complex issues. Representative of his continued commitment to those who serve, Kyle is also an expert in military law and is uniquely poised to assist those veterans  who may encounter  uncertainty relating to benefits, discharge, etc.
You can contact Kyle at 845-454-1110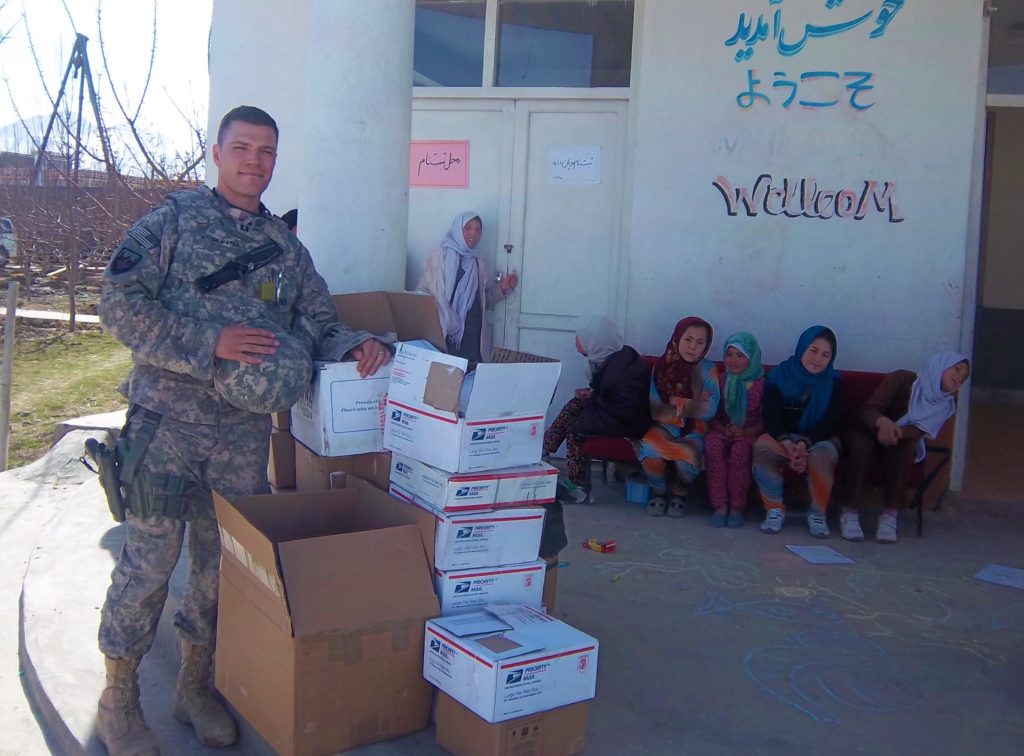 While in Afghanistan in 2010-2011, Kyle reached back some of the schools he attended in Dutchess County and asked if they were interested in donating supplies to an all-girls school – – boxes filled with supplies ranging from crayons to calculators were sent in support of this endeavor.
For more information about Veterans Day, please click here
For information about hiring a Veteran, please click here